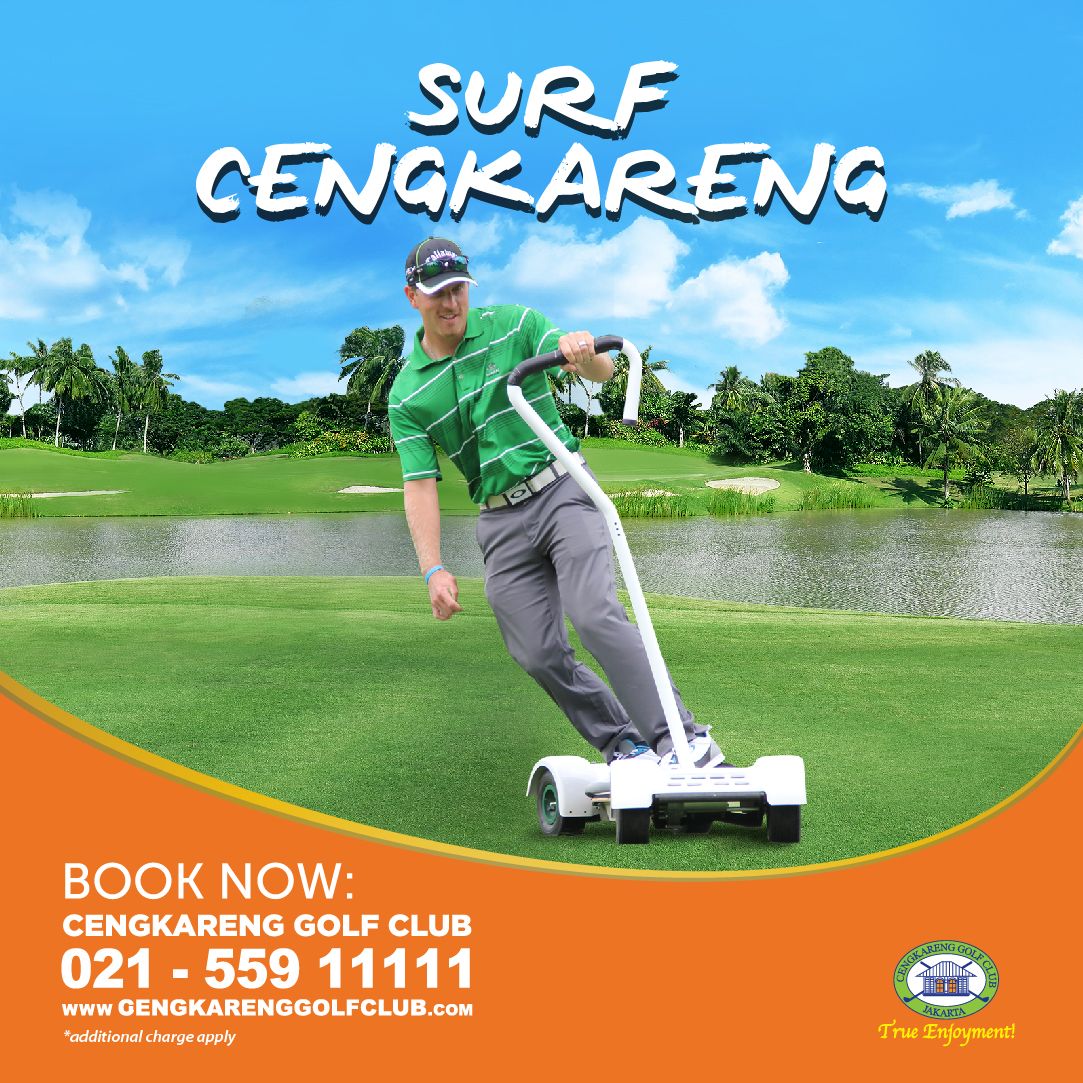 Golf Board
Experience the new way to golf. Be the first to surf the earth.
Cengkareng golf club is the first Golf Club in Southeast Asia who use Golf Board. Enjoy the True Enjoyment experience in golfing at CENGKARENG GOLF CLUB. Dont forget to Book It now.
For more information, please Ask our friendly team on 021 55911111.